Sending and Receiving
Why do I see a Flash Player message when composing a Video Mail?
Since Juno uses Flash Player to record and playback video messages, you will need to have it installed on your computer, and have it configured to work with your webcam and microphone.
When you first compose a Video Mail, you will see a message box from Flash Player asking you to allow it to access your camera and microphone. You must click on Allow in order to record your video message. Check the box next to Remember to prevent this message from appearing every time you want to compose a Video Mail.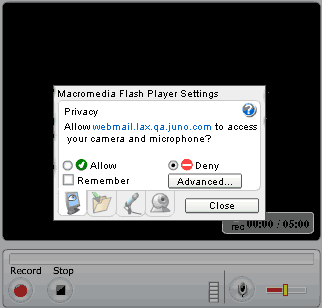 If you select Deny, you not be able to record your message.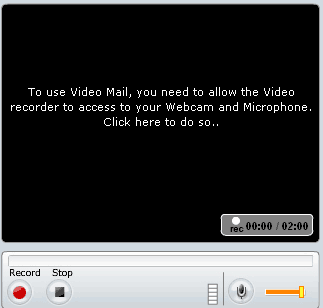 Click here to learn how to configure your Flash Player settings.