Getting Started
What is the Flash Player?
Juno Video Mail uses the Adobe Flash Player to convert and play your video mail messages. Therefore, you will need Flash Player 8 or above in order to both record and view any video mail.
If you aren't sure if you have Flash Player or whether you have the most current version, you can check by simply trying to compose a video message. You will be prompted if you need to upgrade or install Flash Player.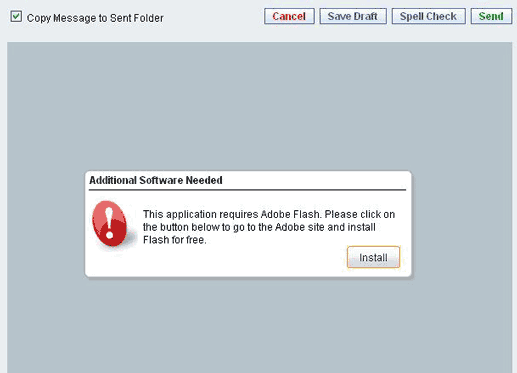 You can download the latest version of Flash Player for free by clicking here.