Common Macintosh Errors / Solutions

"Graphics or Webpages Do Not Display Properly"

Note: This page applies to Mac OS 9 users only.

If pictures and/or colors are not displaying properly in your Web browser, it may be related to your display settings. Juno recommends the use of an SVGA monitor at 800x600 screen resolution. Your display settings should be set to at least 256 colors.

Before trying anything else, verify that problem is not due to losing your connection to the Internet. If you lose your connection, graphics may not have a chance to download to your browser.

If you are having trouble maintaining a stable connection with Juno, please click here for instructions.

A. If your Internet connection is stable, try the following:

Windows XP users:
Go to the Apple menu, select Control Panels, and choose Monitors.
In the Resolution section, select 800 x 600 or higher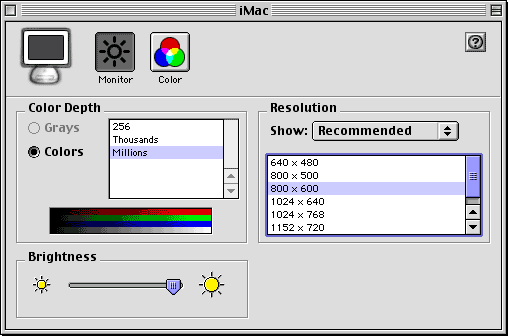 In the Color Depth section, select Thousands or higher
Close the Monitors control panel by going to the File menu and selecting Quit.
B. If pictures do not display in your browser window, you may need to check if the browser settings are correct.
Internet Explorer 5 Users:
Open Internet Explorer.
From the Edit menu, select Preferences...
Under the Web Browser section on the left, select Web Content.
Make sure the box next to Show pictures under Page Content is checked.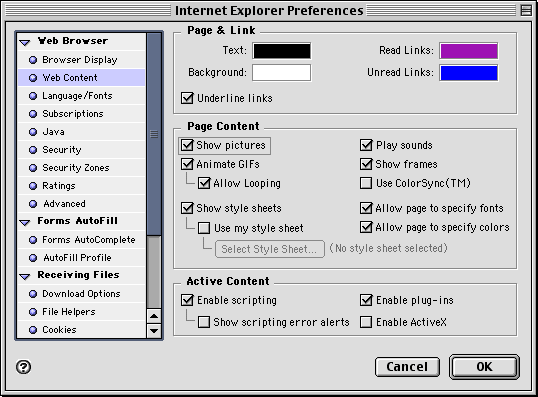 Click OK.
Netscape 7 Users:
Open Netscape.
From the Edit menu, select Preferences...
Double-click the Privacy & Security section on the left, select Images.
Make sure the button next to Accept all images is filled in.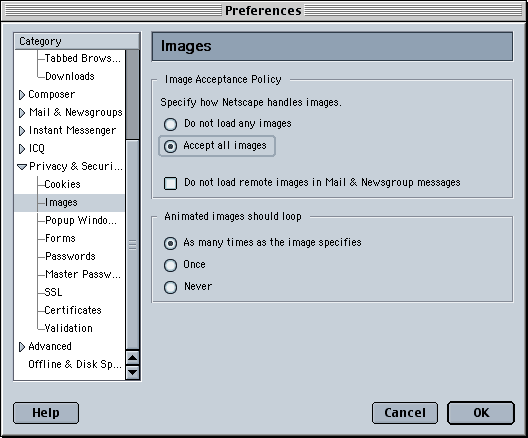 Click OK.
---