Common Email Errors / Solutions
Outlook Express - "I get disconnected after sending and receiving email"
If you are using the Microsoft Outlook Express email client and you are being disconnected after you check for new mail, complete the following instructions to resolve the issue:
Open Outlook Express.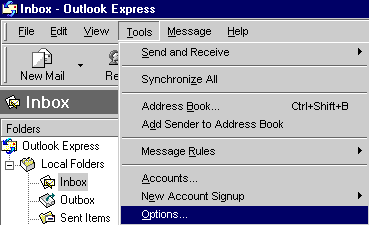 From the Tools menu, select Options.
Select the Connection tab.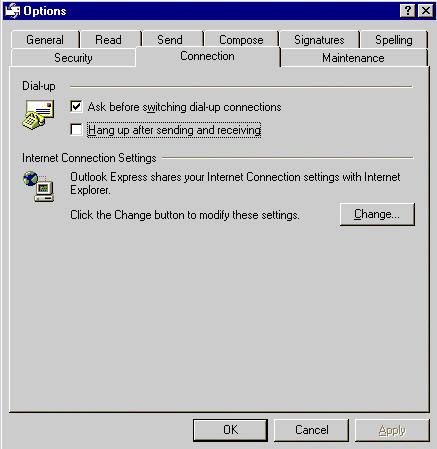 Ensure that the box next to Hang up after sending and receiving is NOT checked.
Click OK.
You will now be able to send and receive mail without being disconnected.
---