Common Macintosh Errors / Solutions

Proxy Server Problems - Netscape

This page applies to Mac OS 9 users only.

If your browser is set to use a proxy, you might experience connection problems while using Juno. Such problems can be easily remedied by disabling proxies in your default browser.

Netscape Users:
Open Netscape.
From the Edit menu, select Preferences.
On the left side of the window, click the triangle next to Advanced.
Under Advanced, click on Proxies.
Select Direct Connection to the Internet and click OK.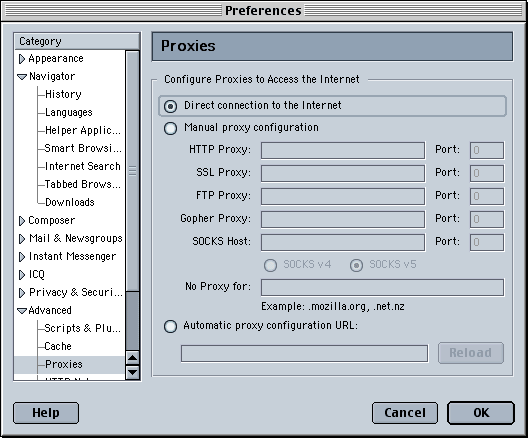 You should now be able to view all Web sites through Juno.
---