Using the Exclusion List
The exclusion list feature enables you to tell Juno Turbo to not accelerate specific Web sites. This is useful if you regularly visit sites that have special features which do not work properly when accelerated by Juno Turbo. Using the exclusion list provides an alternative to temporarily disabling Juno Turbo each time you visit these sites.
To bypass Juno Turbo for certain Web sites:
Right-click the Juno Turbo speedometer icon.
Select Settings, then click on the Advanced tab.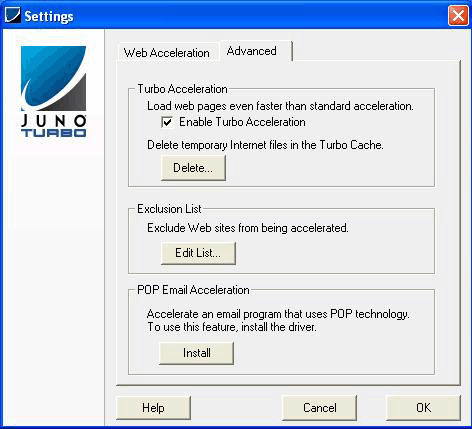 Click the Edit List ... button in the Exclusion List section.
To exclude a Web site and all its associated pages, type the domain of the address (such as somewebsite.com) into the text box.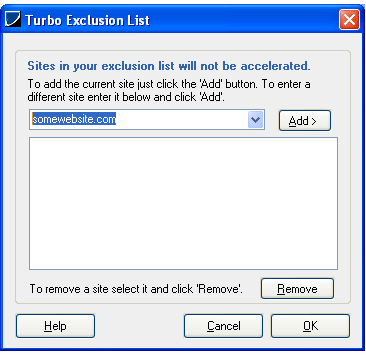 Click Add to add the site to your Excluded Sites list.
Click OK.
The sites you entered will now be excluded from Juno Turbo acceleration.
---
Now viewing
support for
Juno Free Service
Platform
Windows
OS
Windows98
Browser
CCBot 1.0