Installing the Juno software
Once you have optimized your system for Juno, you're ready to install the software and get online!
Installing the Juno software
Double-click the JunoSetup.exe icon on your desktop.
To install Juno, click the Install button.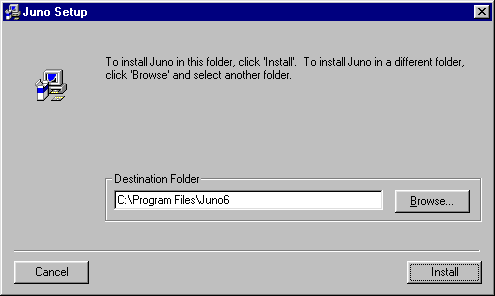 Note: If you want to change the destination directory, click on the Browse button and select a new destination.

If you try to install Juno into a directory that already contains Juno, you will get an error message warning you about this.

If you are sure you want to overwrite your version of Juno on your hard drive, click OK, then Install.
The program will install itself. Click Finish to complete the Juno setup.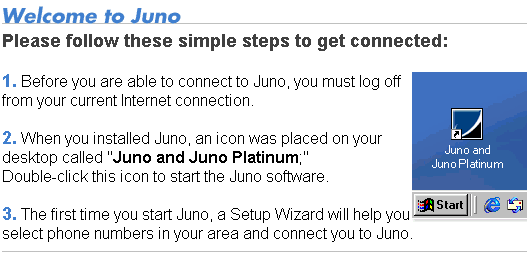 Note: If you experience any PeoplePC related connection errors, click here for troubleshooting steps.
Juno and its services are not affiliated with or endorsed by PeoplePC.
---