How do I Reinstall Norton AntiVirus Online?
Before reinstalling Norton AntiVirus Online, be sure you've completely uninstalled the existing version. Click here to learn how to uninstall the software.
To reinstall Norton AntiVirus Online:
Insert the disc into your CD drive and wait for the installation program to start (if it doesn't start automatically, click on the Windows Start button, select Run, and type D:\cdstartl.exe)
When the opening screen appears, click Install Norton AntiVirus Online.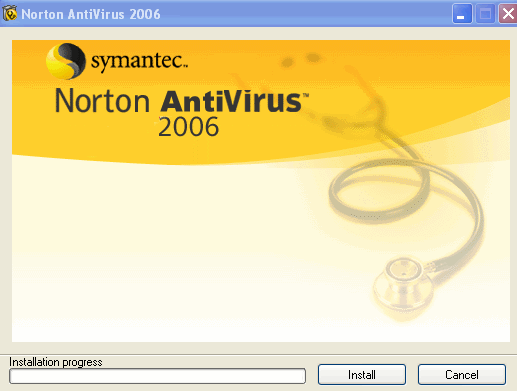 On the Terms & Conditions screen Click 'Next' to continue installing the software.
Select 'I accept the License Agreement' to continue installing and click 'Next'.
On the PreInstall Scanner screen, click Start Scan to detect any components that can hinder the software installation.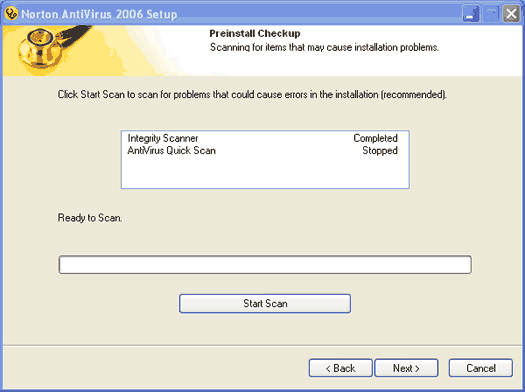 On the Select the destination folder screen, select a folder to install Norton AntiVirus Online software.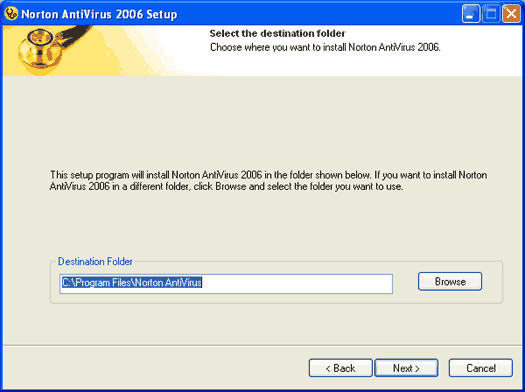 Select Custom Install, and select the Install now from the options to install or to not install Accounts and Parental controls.
Once the software is installed, restart the computer.
---