Creating Additional Member Accounts - Mac OS-9
Note: This page applies to Mac users only.
You can set up multiple members and profiles on one PC by following the instructions below.
Double-click the Juno icon on your desktop.

From the Member ID drop-down menu, select Create new account.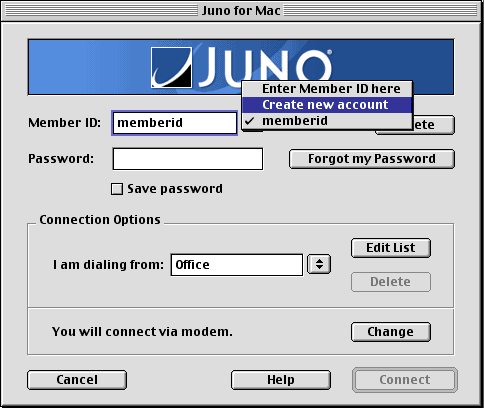 After connecting, you will be taken to a registration Web page where you can sign up for a new Juno account.
Follow the on-screen steps to create your additional account.
---