Creating a Mailing List
Note:If you're using Juno's new Message Center, please
click here
.
To create a new mailing list:
Click the Address Book tab on the top navigation bar to open the address book.
Select the Lists tab, and the Quick Add box for making a List will appear on the top of the screen.

In the List Nickname box, enter a name for your mailing list.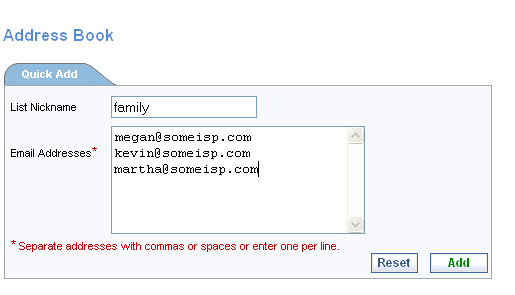 In the Email Addresses box, enter email addresses for your list. You can enter the names separated by spaces or commas, or one email address per line.
Click Add to create your mailing list or Reset to clear the fields and start over.
You will see your new mailing list at the top of the list.

---
---