Adding a Contact
Note:If you're using Juno's new Message Center, please
click here
.
To add a new contact to your Address Book:
Click the Address Book tab on the top navigation bar to open the address book.

Make sure the Contacts tab is selected, then click the Add Full Contact link to create a new contact.
Note: You can use Quick Add to enter a contact without much information, click here to learn more.
In the Nickname box, enter a name for the new contact.
In the Email Addresses box, enter an email address.
In the First Name box, enter the person's first name.
In the Last Name box, enter the person's last name.

If you would like to enter optional personal information about your contact, you can fill in under Home Address and Work Address.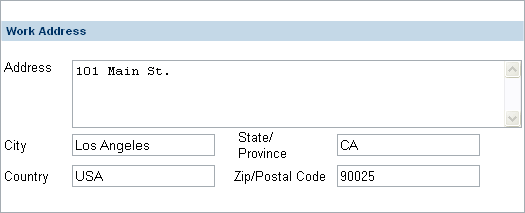 You can also fill in a contact's phone numbers and Internet information under Phone Numbers and Internet Information.


Other info, such as a contact's birthday, anniversary, and other notes, can optionally be filled in under Additional Information.

If you have already created mailing lists, you can choose to add your new contact to any of them by putting a checkbox next to the list(s) you choose.

To save your new address book contact, click Save. If you want to cancel, click Cancel, or click Reset to clear the textboxes and start over.
---
---