Opening Attachments
The following instructions will explain the procedure for viewing and saving attachments using Email on the Web:
Viewing an Attachment:
A message with an attachment will have a paperclip icon next to it.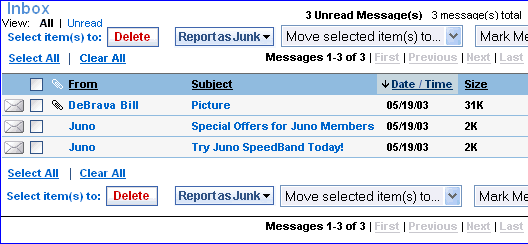 Click the sender's name or the subject to open the message.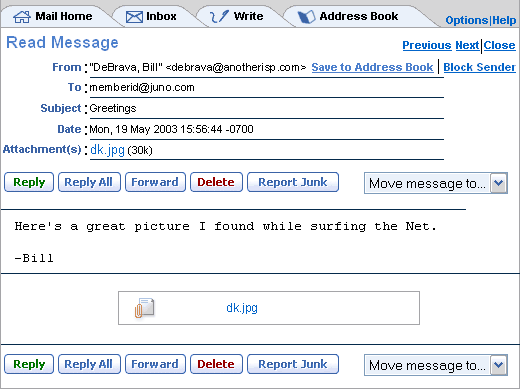 A link to the attachment will appear in the Attachment(s) section at the top of the message and in the Attachment: section at the bottom of the message.
To open the attachment, click one of the attachment links.
Note: Picture files (such as jpg, gif, or bmp) will usually open in a new browser window, while text files (such as doc or txt) should open your word processor to read them. If your attachment will not open properly, please read the section on Problems Opening Attachments below.
The attachment should appear in a new window. To close the attachment, close the window by going to the File menu and selecting Close.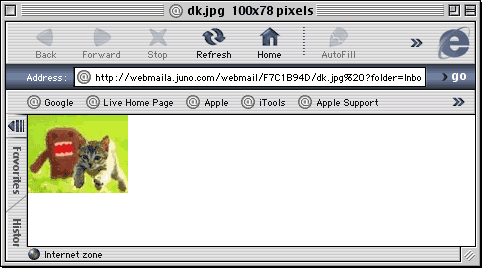 ---
If you would rather save a copy of the attachment on your computer, Internet Explorer users can hold the control key on the keyboard, click on the link to the attachment, and select Download Link to Disk. Netscape users can hold the control key on the keyboard, click on the link, and select Save Link Target As...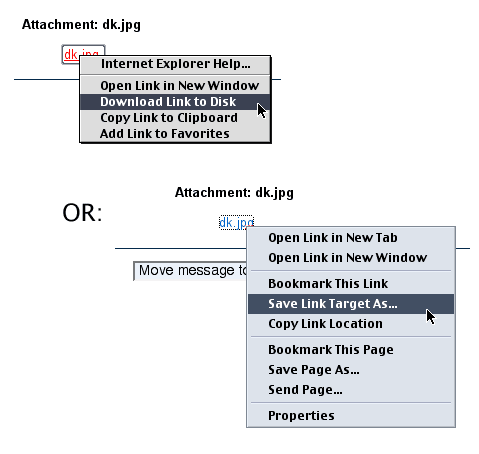 Find an appropriate location on your hard drive or disk and click Save.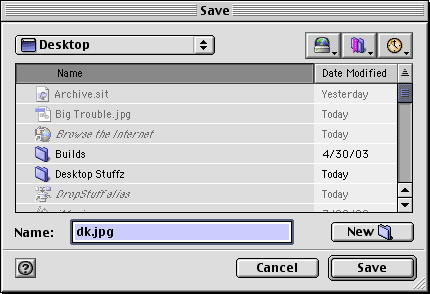 Note: Platinum members can only receive messages with individual attachments under 6.5 MB, while Free users can receive messages with attachments under 5 MB.
---
---