How do I use the filters?
Note:If you're using Juno's new Message Center, please
click here
.
Filters are now available for you to help sort through your email messages. You can sort your messages by choosing either All or Unread from the Inbox, Sent, or any other folder that you have created.
Sort messages with Filters:
Sign into the Juno Email on the Web.
Click Inbox (Or other folder).
Select the tab that contains the messages you would like to view.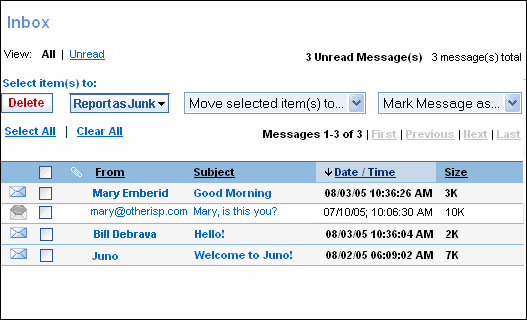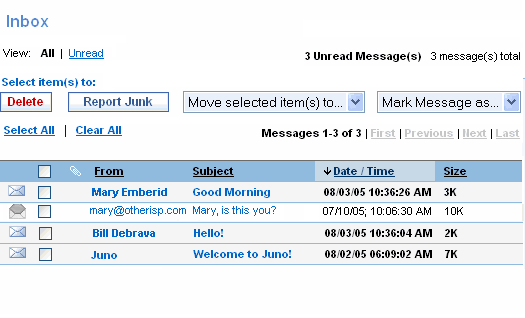 The Filter will automatically be set to All.

Click Unread to bring all Unread Messages to the front.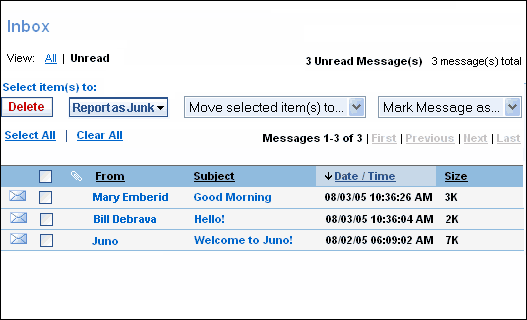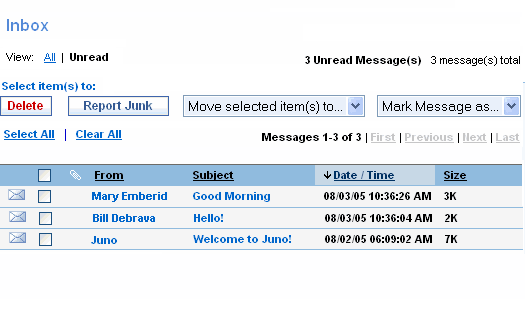 Click All to return to the previous view.
---
---