Common Connection Errors / Solutions
RAS - Remote Access Services errors
If you are receiving RAS error 621, 659, 667, 669-673, 692, or 745, please try the following steps:
A. Shut down and restart your computer and modem to reset them. Try to connect to Juno Platinum again.
B. Check network settings.
Go to the Apple Menu, select Control Panels, and choose TCP / IP.
Make sure Connect via: is set to PPP.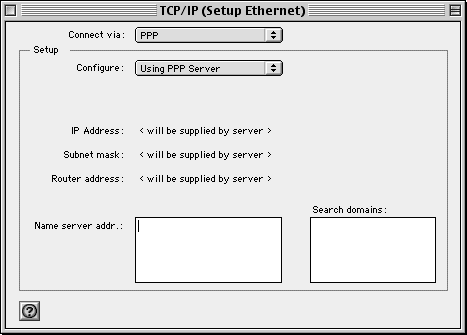 Make sure that Configure: is set to Using PPP Server.
Go to the File menu and select Quit. If you are asked to save your changes, click Yes.
---