Changing Your Profile from My Juno - Windows98
You can change your profile by logging on to My Juno and selecting My Account.
From the Juno home page, select the My Juno tab.
From the second row of tabs, select My Account.
Click on Edit Member Profile link under My Account tab.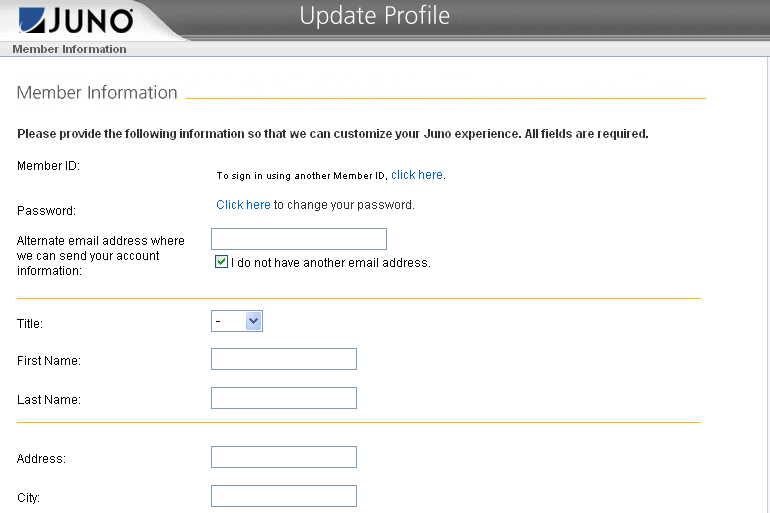 If you would like to change your password, click on the Click Here link at the top of the screen.
If you wish to provide an alternate email address, please enter it in the alternate email address text box. If you do not have an alternate email address, please check the box next to I do not have another email address.
Update the Personal Information as needed.
If you would like to receive 3rd-party emails offers, check the box for that section.

Note: Checking the 3rd-party email box will authorize Juno to send you emails regarding these services and to provide your email address to third parties.
Click Submit.
You will get a confirmation message showing the changes have gone into effect.

---