How to Signup Online, Download and Install the Juno Software
A. Signing Up
To begin the signup process, go to juno.com and select the Free ISP option.
For instructions on signing up for Juno Platinum or Juno Turbo, click here.
Click Add to Cart.

Click Next.
Click the Check Out button.

Fill out the required information to create a new account.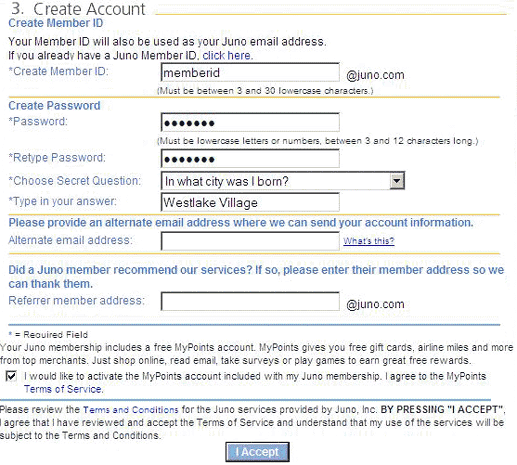 In the Member ID text box, type your desired Member ID.


In the Password text box, type your desired password.


In the Retype Password text box, type your password again, then select a question from the Choose Secret Question drop-down menu.

Note:In order to make a positive identification, a Customer Care representative may ask you this question if you inquire about or attempt to make changes to your account.


Type in your answer in the Type in your Answer text box.

Note: This answer must also be provided to a Customer Care representative in order to complete the positive identification process.


If you have an alternate email address to which we can send your account and service information, please enter it in the Alternate Email text box.


If a Juno member referred you, provide the referrer's Juno email address in Referrer member address.


If you would like to activate the MyPoints service free of cost with your Juno account, select the option to activate it.
After reading the Juno Terms and Conditions, click the I Accept button.


Note: If you have chosen a Member ID that is already in use, you will be prompted to select a new one. Select one of the suggested alternatives, or type an alternate Member ID in the text box provided. Click Next when finished.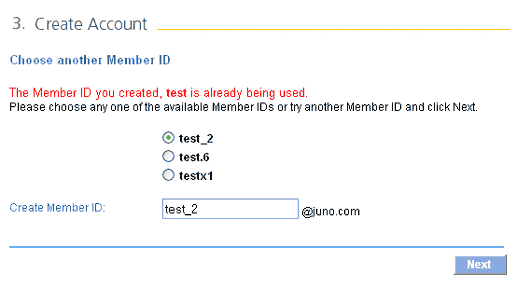 The Member Information screen will appear. Fill out the boxes and click Next.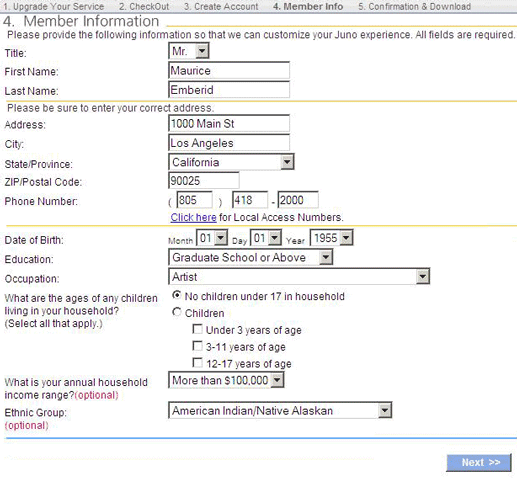 Once you successfully create a new Juno account you'll see the Confirmation and Download screen. Click Download Now to download the Juno software.

---
B. Downloading the Software
Click on the Download Now link to open the download window.
Click Run in the File Download window.
---
C. Installing Juno
To install Juno, click Run in the Open File window.
Click Install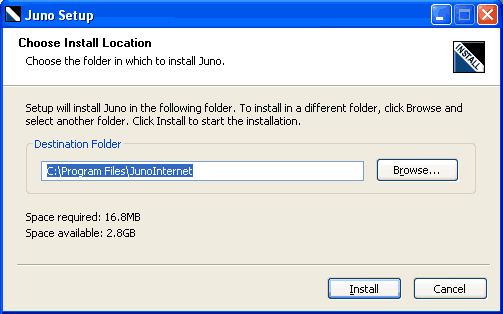 Note: If you want to change the destination directory, click on the Browse ... button and select a new destination.

If you try to install Juno into a directory that already contains Juno, you will get an error message warning you about this.

If you are sure you want to overwrite your version of Juno, on your hard drive, click OK.
Please wait while Juno, is installed on your computer.
Once the installation is complete, you will see a Welcome screen. Follow the instructions on the screen to complete your Juno setup.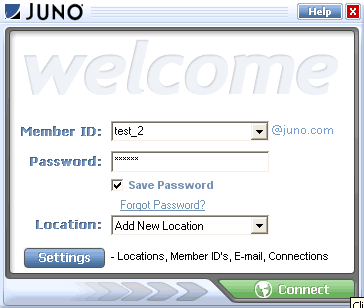 If you need help with setting up your Juno account, please click here.
---