Sending Attachments
Note:If you're using Juno's new Message Center, please
click here
.
To send one or more attachments with your email, follow these steps:
Click the Compose tab to compose a new message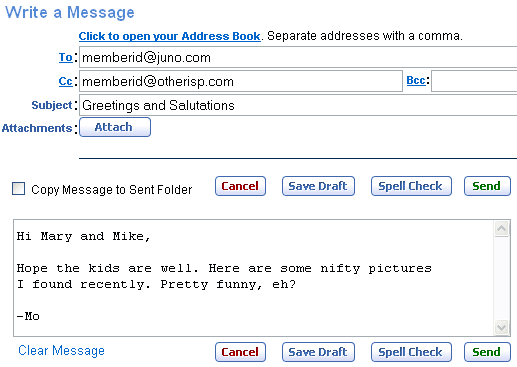 Fill out the To: and Subject: lines (Cc: and Bcc: if necessary), then write your message in the Message box.
When you are ready to add the attachment, click the Attach button to the right of the Attachments section. The Attachments screen will appear.

Click the Browse... button to search your computer for the file you want to attach to your email.
The Choose File screen will appear. Once you find the file you want to attach, select it and click Open.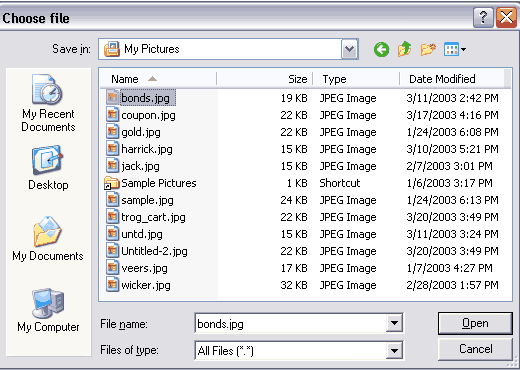 The filename of the attachment will appear in the box next to Browse. The filename may get cut off if it or the path is too long.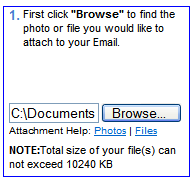 When you are ready to attach the file, click Attach.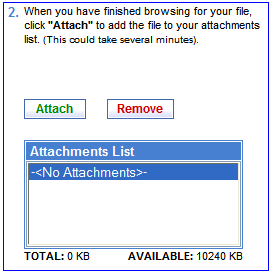 Note: Depending on the size of your selected file, this process could take time as you upload it to Juno's mail server. Please be patient.
The name of your uploaded file will appear on the Attachments List, as well as its file size. You can see a running total of the size of your file attachments, as well as how much space remains available for more.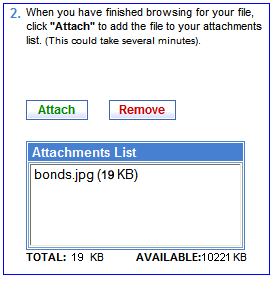 Note: Juno (with Juno MegaMail Plus, Juno MegaMail, Juno Platinum, and Free) can send outgoing message not exceeding (single message including attachment size) 30 MB, 20 MB, and 10 MB, based on your service level. For more information about attachment limits, click here.
When you are done attaching files, click Finished. If you want to cancel your attachments, click Cancel.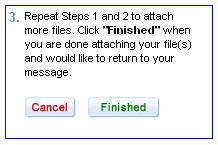 Your attachment will appear below your Subject line in the list of Attachments. If you want to send another attachment, follow the same procedure listed above.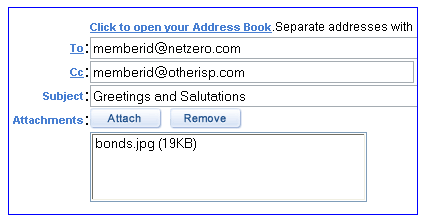 If you have more than one attachment, they will all be listed in the Attachments box. If you want to remove an attachment, select it, then click Remove.

When you are ready to send your attachment(s) along with your message, click Send.
---
---